SV Dems Oct. 24 Virtual General Meeting
Everyone is invited to the Sonoma Valley Democrats Virtual General Meerting on Monday, Oct. 24, 6:30pm. Sonoma City Council Member, Sandra Lowe will present on Prop 30 & a member of the Glen Ellen Historical Society will also discuss Sonoma Developmental Center. For more info contact@svdems.org. Zoom Link: Join Zoom Meeting
https://us02web.zoom.us/j/83195098984…
Meeting ID: 831 9509 8984
Passcode: 702930
SV Dems Sept. 26 General Meeting
The CA Propositions can be confusing and we're all seeing various claims about Props 26 & 27 in the media. We will have a presentation and discussion of them at the Sonoma Valley Democrats Virtual General Meeting this Monday, Sept. 26, 6:30-8pm.
We also be hosting the two Democratic candidates for Sonoma City Council: Thomas Deegan and Patricia Farrar-Rivas. They will speak about their backgounds and priorities and then take questions. In addition, Dr. Mary McDevitt will present her "Resolution against the Privatization of Medicare." For the zoom info email contact@svdems.org
Aug. 31st Summer Social
Connect with friends old and new, enjoy light refreshments, and an evening in a lovely poolside setting at the Sonoma Valley Democrats Summer Social on Wednesday Aug. 31, 5:00 – 7:00 pm, at the Westerbeke Ranch, 2300 Grove St, Sonoma. Tickets are $20.00 per person at the door (cash or check please – no credit cards) and includes Club membership for 2023. Vaccination Certificate checked at the door. To RSVP email contact@svdems.org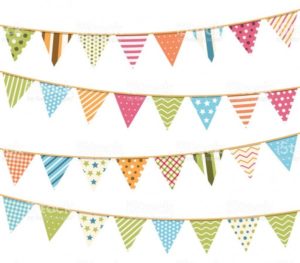 SV Dems July 25th General Meeting: Take Action
Join the Sonoma Valley Democrats on Monday, July 25, 6:30-8pm, for our July Virtual Meeting, when we will be presenting actions we can all take. Our Board has identified key target districts that need our support and we will have special speakers presenting volunteer opportunities, including the campaign manager for Dr. Kermit Jones, running for CA Congressional District 3. Email contact@svdems for the Zoom info.
Key Midterm Races presented by Larry Martin and Jack Ziegler, Indivisible Sonoma County
June 27th: SV Dems Host Congressman Mike Thompson
Everyone is invited to the Sonoma Valley Democrats next Virtual General Meeting on Monday, June 27th, at 6:30pm. We are excited to announce that our Congressman Mike Thompson will be join us for the first half of the meeting! He will talk about Roe v. Wade, gun safety and the November elections, and take questions.
We will also have two very interesting and timely speakers: Larry Martin and Jack Ziegler, of Indivisible Sonoma County, who will share updates on the upcoming 2022 elections. They will discuss key CA CD races to support and also key Senate races. There will be time for Q&A.
Email contact@svdems.org for the Zoom info.
SV Dems Host AD 12 Candidates May 23
Everyone is invited to the Sonoma Valley Democrats Virtual Meet and Greet on Monday, May 23 at 6:30pm. All four Democratic candidates for the California Assembly District 12 will introduce themselves and take questions: Sarah Aminzadeh, Damon Connolly, Steve Schwartz, and Ida Times-Green. Part of Sonoma Valley is in AD 12, including the Sonoma Developmental Center property, so our representation there will be extremely important. Please email contact@svdems.org for any questions and the Zoom info.
The Sonoma Valley Democrats have voted unanimously to join Healthy California Now. Healthy California Now is a statewide, non-partisan coalition of community, consumer, labor, health, disability, LGBTQ, business, and political organizations committed to building and broadening the movement to guarantee health care for all Californians. There is more information about Healthy CA Now at: https://healthyca.org/